All About Photographic Lenses.
Specifications, comparison, reviews,
MTF-charts for lenses by Canon,
Nikon, Sony, Pentax, Olympus,
Sigma, Tamron, Carl Zeiss, etc.
| | |
| --- | --- |
| | |
Do you like a good instrumental music?
Listen to new beautiful music from composer Sergei Borodin. Click HERE...
Drone jammers become the workhorse of future warfare
The World Economic Forum's analysis of the future of war sends a very clear message: War will become faster, deadlier and therefore less humane than ever. Humans will have agents on the battlefield (drones), agents at headquarters (threat analysis and momentary decision-making), and agents in the enemy's backyard (cyber attacks on infrastructure). On the one hand, commanders and infantrymen will be able to see more of the battlefield, their human senses enhanced by highly sensitive electronic eyes and ears, on the other hand, the rhythm of events will be greatly accelerated, and their brains will be in a similar fashion Rely on artificial intelligence that can process large amounts of input and make hundreds of instantaneous decisions simultaneously.
Electronic warfare is the battle in any modern conflict. Weapons with sophisticated electronic targeting and guidance systems are fired under authorization provided through electronic communications and after going through the decision-making process, among other things, by signals intelligence notifications generated by other electronic systems. They, in turn, are counteracted by electronic jamming signals that attempt to deceive target systems, interfere with guidance, disrupt communications, and project clouds of electronic noise to disrupt any SIGINT measures. All of these are divided into three main sub-divisions; 1) Electronic Attack (EA), measures aimed at actively disrupting enemy capabilities and personnel; 2) Electronic Protection (EP), those measures aimed at confusing EA measures; 3) Electronic Warfare Support (EWS), measures that tactical commanders can use to counter electronic threats on the battlefield.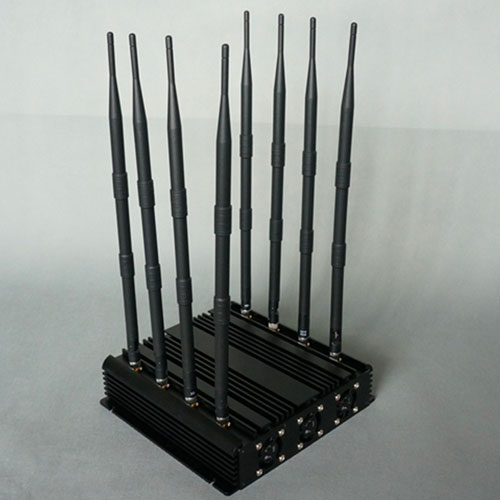 Drone Jammers: The Swiss Army Knife of the Future
Signal jammers come in a variety of shapes, are designed to jam specific signals, and can be used in different scenarios. Jammers can be used offensively, to jam before or during an attack, or to defensively jam the signal around the target and prevent any long-range signal attack. These jammers can also work quite differently. Some of them rudely inundate large ranges of frequencies and large geographic areas, while others specialize in destroying specific frequencies for specific reasons. For example, in recent years, drones have gone from a nerd hobby to a legitimate tactical threat and a nightmare for personal security personnel with the help of sophisticated software packages. That's why the introduction of drone jammer has been welcomed by counterterrorism forces around the world, as relieved as the coalition welcomed improvised explosive device jammers in Iraq a few years ago.
The Handbook of Modern Warfare has been rewritten in light of the capabilities that electronic warfare makes possible, and it is likely that the final chapters are still to come
Related Articles
The Necessity of Drone Jammers in Prisons
Four major anti-drone technologies
Stopping rogue drones requires more than drone jammer
> Here you can find your own jammer
You must be logged in to add a message
---